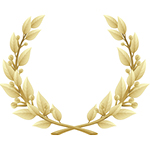 Walk of Fame
Our thanks to our customers, is especially to the personalities behind the respectice companies.
Professional live communication especially at trade shows is of crucial strategic importance for the economic success of business and brands. We gladly support our customers in this challenging path of success.
Who are our customers behind the brand name?
Important for us are not the big names or the big budget, but the importance of our service to the company. The medium-sized a company, the more we are responsible to provide the right trade fair assistance aside. The personnel employed by us is much more in the focus. The active service management on site is more valuable. The result is a mutual and a high degree of respect. The outcome of this is the desired cooperation with added value for all partners, whether customers, hostesses or us.
In football, you would say, we can not impose our game the other team.
Therefore, we avoid the price war with cheap offers to acquire customers at any price. Having the right team and the right strategies we withstand this pressure and consolidate our standing in the market at the same time. We only act if we are convinced in offering our customers and our hostesses an excellent cooperation.
Therefore, our thanks go to the personalities,
hidden behind the displayed logos of our created "Walk of Fame". They are the ones we love to have them as contacting partners and who let us share in their success. Praise and criticism – factors which we understand as a constructive basis for communication. As a desired result there is a collaboration with an added value for both.
What we can do or not, what we consider possible or impossible is less a result of our options, but a result of our experiences.