Our fair hostess Hamburg …
….has a smile for everyone, even after a long day at the fair. A positive energy that will benefit your guests.
Germany is the largest meeting point for the world economy and international affairs, and Hamburg is the largest meeting place when it comes to maritime events.
The Hanseatic city has a lot of names: the trade to the world, the cosmopolitan city with flair, the city at the harbour, the northern metropolis. To put it simply, Hamburg's people are very proud of their city.
We are also proud: proud of our European-wide and active fair personnel management for over 40 years. And of companies with which we have developed and whose loyalty inspires us to this day.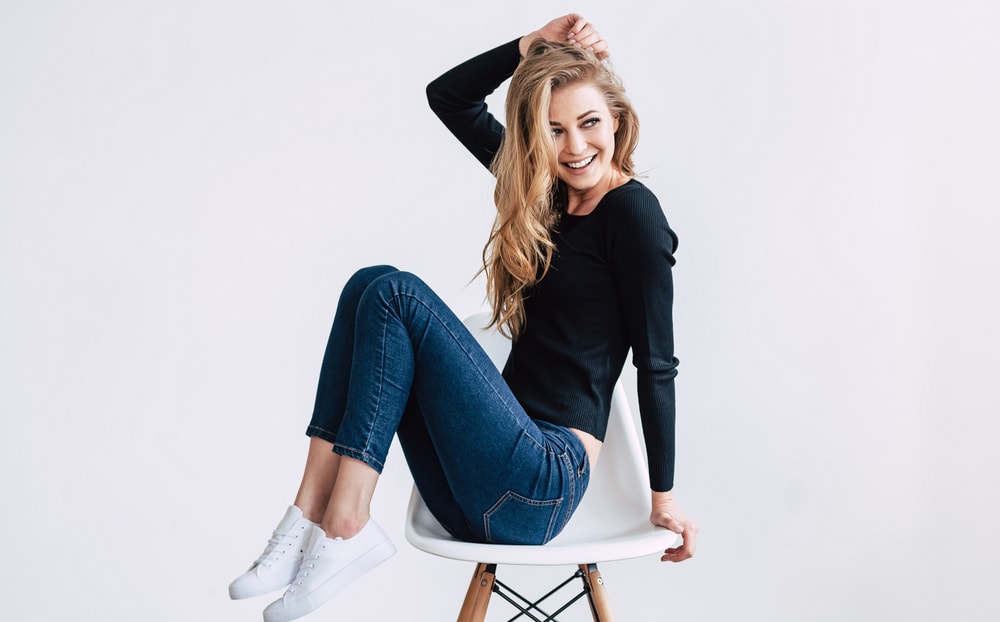 First impressions matter – but thanks to our fair hostess Hamburg

.. we can help you make the best impression you could ever make.
· When it comes to customer contact our booth staff is trained and has the best manners
· Service hostesses always maintain a positive attitude, even in a visitor rush
· Congress hostesses share all the important material information and assist attendees with the day schedule
· Event hostesses are resourceful and dressed accordingly to the occasion
· Translator hostesses are helping you perform vital face-to-face communication while conveying your business concepts in a clear manner
· Premium hostesses bring the needed enthusiasm to keep the standards high
· VIP hostesses maintain their professional appearance also when dealing with critical groups of visitors
· Models are actors who put your products under the spotlight and leave a lasting impression
With our model hostess you will have won the competition even before starting the race with your competitors.
The valid name Hamburg is testimony to the long membership of the Hanseatic League and as city of the Roman Empire 1189. Hamburg flourished on by free trade, which to this day bear witness to valuable cultural monuments. On 5 July 2015, the "Speicherstadt" and the "Kontorhausviertel" were named as World Heritage Sites.
It was Emperor Charles IV who granted Hamburg the privilege to be a fair ground  on January 29 in 1365.  The Port of Hamburg is the largest german and one of the twenty largest container ports in the world. It should come as no surprise that Hamburg has always been the venue where many trade fairs have taken place. Its portfolio includes maritime and gastronomic fair events, as well as many industry fair shows.
The fascinating history of trade fairs was presented by Hamburg Messe and HMC in the anniversary year in a series of lectures. Based in over 40 countries, they provide ideal local support for exhibitors and visitors giving all-round information. Every year, Hamburg Messe attracts about 700,000 people from all over the world. With more than 40 of its own events and guest events they win annualy some 12,000 exhibitors. Hamburg Messe has 87,000 square metres of hall space and 10,000 square metres of outdoor exhibition space. It gives visitors, exhibitors and organisers an excellent service in all areas.  The infrastructure is well organised and linked with modern technical facilities and visionary architecture, designed for light and transparency.
Fair hostess Hamburg is on hand to assist in any way so your team can focus on the client-customer relationship.
Not only by the hanseatic flair, but also the central location and the perfect accessibility Hamburg is one of the most popular fair-cities. Prestigious trade-fairs are accompanied and moderated by our fair hostess Hamburg. Such as Aircraft Interiors Expo, SMM, HansePferd, InterNorGa, Reisen, HanseBoot, Coteca, Meorga, Seatrade Europe, H2O Expo, Nordstil, Wind Energy, Nortec, Hamburg T.R.E.N.D., Hanse Golf, WineStyle, Gastro Vision, World Travel Catering & Onboard Services, in-cosmetics, Endurance, Get Nord, IRMA, gmec, MS&D, Coteca, Interpharm, IFRA World Publishinh Expo, Intermodal Europe, Transtech, Tank Storage Germany, HansePferd, InterNorGa, Intergeo, Hanse Golf, Reisen Hamburg or HanseBoot are taking place in the city at the river Elbe.
Up-beat attitudes and the outgoing nature to communicate with masses, is only part of the charm on our promotional models.
Commitment, loyalty and sense of style: these are the exemplary virtues our hostesses from northern Germany possess, and that our customers highly value. Fairs, congresses and other events that take place in Bremen, Rostock, Kiel, Neumünster or Sylt are a steady presence in our working environment and are always a joy to organize. They steadily developed as great fair cities because of their geographical position, and today host not only regional conventions but also popular congresses. Such as Ostsee Messe, RoBau, Hansebau, Deutscher Wundkongress, Actuator, Euro, ITHEC, Aerospace Electrical Systems Expo, Windforce, DEWEK, Space Tech Expo, ANSYS and Nordbau in Neumünster are attracting the visitors.
We will gladly provide you with an individual hostesses concept in the most quick, professional and efficient way. Use our contact form for your first profile requirements to our fair hostess Hamburg.