Our fair hostess Cologne…
…will surprise, because she is even better than what you asked for!
"Kölsch is the only language you can drink" – expression of the joy and the pragmatism of the inhabitants being really very proud to be Cologne.
We are proud to our 40 years as a tradition-conscious family business, providing a traditional service with flair has become our personal success mantra. This formula influences our actions and works as the link bet- ween past and present personnel management. To this day we prefer classic but effective methods, such as presenting individually each of our customers with specific personnel suggestions that meet your standards on every level: aesthetics, experience, service abilities.
We are positive: Sure we will offer you what is best be described by our fair hostess Cologne.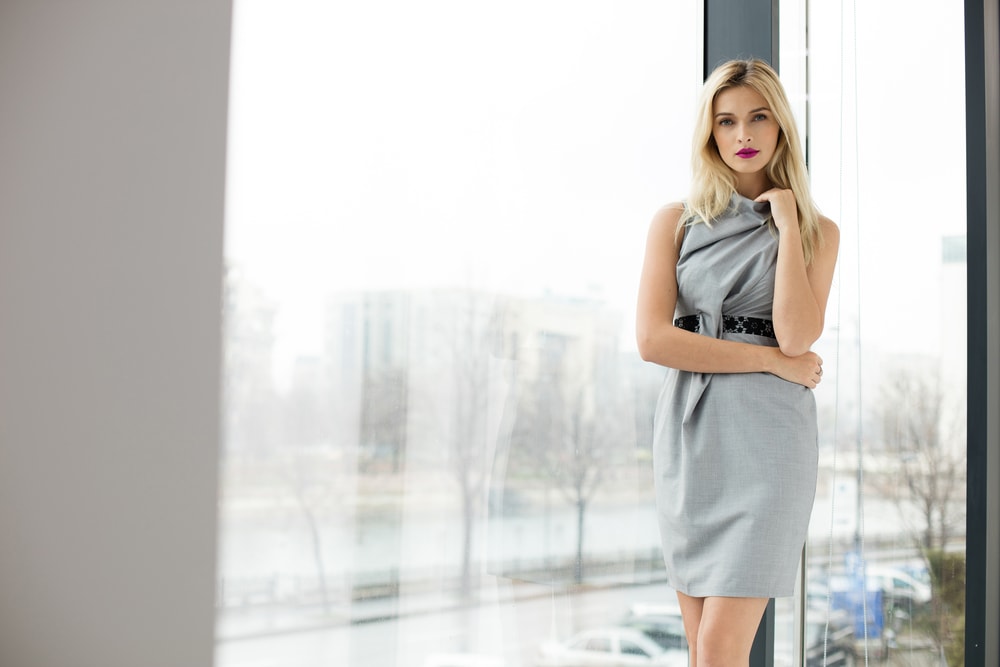 Our event hostess Cologne experiences a trade show

through the eyes of your customers!
· Stand hostesses are the first point of contact creating a welcoming atmosphere
·  Service hostesses are keen and eager to work when it comes to showing hospitality
· Congress hostesses cope with tasks with attention and efficiency, within the set time schedule
· Our booth models are outgoing and photogenic perfoming exceptionally at any events
· Promotional staff are dressed in themed outfits, directing traffic to your booth
· Event hostesses of our agency are all-round hosts when it comes to gala or after-show events
· Foreign language hostesses are elegant and competent in multilingual lead management
· Our premium hostesses and VIP hostesses are the haute couture at every event
Our Models and grid girls assure fascination and more customer satisfaction.
Whether for World Equestrian events like CHIO in Aachen or for racing events  at the neighbouring Nürburgring, the region around Cologne offers excellent transportation services. Our pit stop girls and umbrella girls add that extra touch of glamour to all racing events like the 24hs race, the ADAC GP, Formula 1, Renault Series, Porsche GP, series DTM and others.
On behest of Konrad Adenauer the exhibition center was founded in 1992 – that way Cologne should regain its economical supremacy status. 1950, the Photokina premiered and 1951 the Anuga took place – therefore the oldest and most location-loyal fairs of Germany. The Koelnmesse is till today, with more than 11000 full time jobs, an important factor for the economy of Cologne.
 Our fair hostess Cologne is bright, focused and committed 100%.
Until 2005, the trade shows took place in the Rheinhalls. In 2006 the Kölnmesse moved to the former Deutz-area, having 284.000m2 in 11 halls and being now the fifth largest exhibition area world-wide. The Kölnmesse has a leading role in organizing numerous international lead-fairs. Together with our fair hostess Cologne we improve companies tradeshow experience at exhibitions such as: ART Cologne, CARBON EXPO, Cologne Fine Art & Antiques, dmexco, DMS EXPO, FSB, Aquanale, Anuga Foodtec, InterMOT, Farbe, Dach + Holz, SpoGa, GaFa, Spoga Horse, Tire Tec, IEX, FiBo, gamescom, imm cologne, INTERMOT, interzum, Internationale Dental-Schau IDS, ism, Kind + Jugend, Orgatec, Living Kitchen, Living Interiors, ProSweets, didacta, IAW, h+h Cologne, FiBo power, Anga Com, Big Bike, Filtech, HärtereiKongress, BLOOM, PMRExpo, Role Play Convention, Orthopädie Schuh Technik "orthopaedic shoe technology", The Tire Cologne, Salon du Chocolat, Exponatec Cologne, PerMediCon, coffeena, EU'Vend, FESPA, Railway Interiors Expo, German Allergology Congress (Deutscher Allergiekongress), Running.Expo, Professional Motorsport World Expo, Multiphonics Expo, CFC Children's Fashion Cologne.
We are happy to surprise you with our customer-tailored solutions for your fair personnel management at any events.