Our fair hostess Hanover …
…will be your charming right-hand on stage and behind the scenes.
Hanover, the city with the world's largest exhibition grounds in the world, organizers of EXPO 2000 and organizer of many fairs with a worldwide reputation: the leading exhibition city in Germany. A success story that made the economic outcome of the city possible.
For over 40 years Interpret GmbH stands side by side with its international customers, to support their needs in Hannover with a large hostesses portfolio. A high-profile fair hostess Hanover is the first to welcome guests and customers during fairs, and the one who has the attractive appearance of a model, the foreign language eloquence and the gastronomic expertise. Those the standards we set for ourselves when we select our hostesses.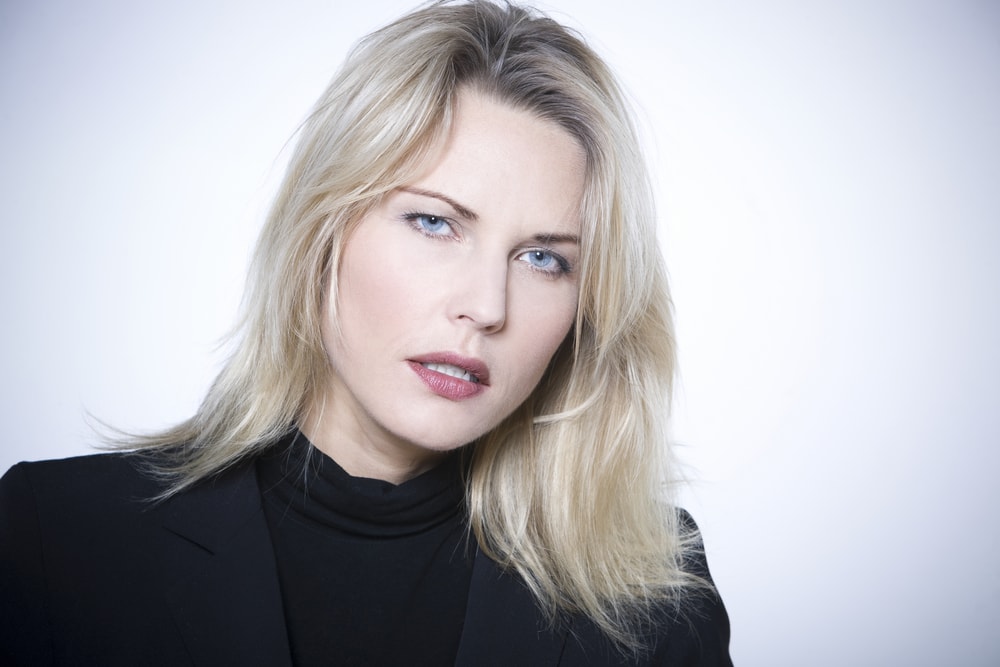 Together with our fair hostess Hanover we stand for quality

.. and attention to details – since 1976.
· Conference hostesses are experts in the check-in and lead-management process
· Our hospitality staff has the ability to efficiently work under pressure
· Promotional hostesses are product demonstrators who can quickly capture the puplic attention
·  Event hostesses have bright personalities and assets to your evening events
· Translator hostesses carry out vibrant conversations on a native level
· Premium hostesses are key to making your company and product to stand out at any event
· VIP hostesses are ideal for creating high levels of retention in your audience
Trade show hostesses work alongside your team with ease
… and are acting as an extension of the exhibitors' event team.
Facilities at a glance: 466,100 square meters of covered indoor space, 58,000 square meters of open-air space, 26 halls and pavilions. Apart from the distinct architecture of the Exhibition Center's halls, it boasts a number of other features too. The Convention Center with its 35 function rooms, glassed-in areas between halls, grassy park-like areas and "chill-out" zones  guarantees a relaxed yet productive atmosphere for exhibitors and visitors. The Exhibition Center Hanover sets worldwide standards in terms of its technical facilities, exhibition hall architecture and planning security. The new Hall 19/20 which is as big as three soccer fields can host up 14,600 guests.
Our fair hostess Hanover is the welcoming and proactive face-to-face engagement strategy at trade shows.
Already in 1947, the foundation of the success-story of the fair-city was laid as a West-German alternative to the Fair Leipzig. This was an initiative of the British and American occupying forces. The objective was to get Germany back on its feet economically by revving up its export business. Intent on consolidating its strategic orientation to foreign markets, Deutsche Messe entered 2008 as a joint venture with Fiera Milano, Europe's second leading trade fair organizer. Founded 1999 Hannover Milano Fairs Shanghai Ltd. made a significant impact on the Chinese trade fair market. Nowadays it stages up to 15 shows each year in China's major centers of business and industry. In between zwo years Deutsche Messe stepped up its involvement in the Japanese and Russian market. With over 50 events during the year 2010 Hannover became the winner of the 2010 Location Award. At the same time the number of requests for our fair hostess Hanover increased. One particular highlight was the concert by AC/DC, attended by 80,000 fans.
Model hostesses and fair models are the spotlight who bring awareness of your company to the public.
Ever since, Hannover invites for the world-wide most important industry-fair Hannover Messe HMI (annually), for the BIOTECHNICA (Europe's branch-meeting point no. 1 for bio technology, life sciences and laboratory-technology), for the lead-exhibition of agriculture AGRITECHNICA and of course for the CeBIT, the annual trend-fair of the IT-branch! Hannover mirrors and represents the whole industrial creation of value. Guest-exhibitions as well as international lead-fairs dominate the fair scene. Such as Interschutz (fire- and disaster prevention), Digital Factory, Energy, Industrial Supply,  Research & Technology, Altenpflege (geriatric care), PSI Promotionworld, CeMAT, DOMOTEX, LIGNA, Didacta, ComVac, Industrial Automation, Industrial Supply, Tire Technology EXPO, Fastener Fair, MobiliTec, MDA, infa, EMO, IAA Nutzfahrzeuge (trucks, vans, utility vehicles), EuroBlech (sheet metalworking industry), EuroTier (animal husbandry and management), abf, B.I.G., INFA, EUHA Congress, EnergyDecentral, Pferd & Jagd (equestrian sports, hunting and fishing dog owners), Surface Technology, Erofame, Labvolution, X4 BPM Expo, GastroTrends, Wind, MDA Motion Drive & Automation, Ronotics Kongress, Nacht der Pferde (Night of the Horses) are some of the huge exhibitions and events taking place in Hanover.
Service is about more than just a job, it is our real attitude. We are the service provider for your fair goals in Hannover at a European level.