Our model & fair hostess Berlin…
…is the highlight on every event in Berlin!
There is no place where the cityscape has changed as much as in the capital of Germany. History meets modern in this city, it is the headquarter of many international corporations and it is also the multi-control center of the German government. Now more than ever the importance of Berlin is promoted as an international exhibition city with character. Companies need to consider who they have them represent themselves.
We offer a large number of event hostesses as well as booth models all over Europe; but the fair hostess Berlin has a premium personality and appearance – a litte bit above the rest with an attractive appearance a professional personality and multilingual abilities.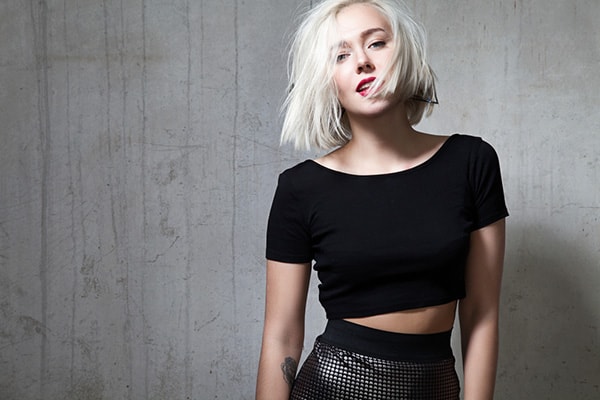 Fair hostess Berlin showcases your brand name in the way you want.
· Our booth hostesses in Berlin increase your visibilty at any event
· Service hostesses for events in Berlin leave your guests with a memorable and positive impression
· Promotional hostesses Berlin have engaging personalities to increase visitor numbers at your stand
· Congress hostesses meet and greet delagetes and manage the entire registration desk
· Our model hostesses and booth models increase you visibility at your exhibition with their wow factor
· Foreign language hostesses for events in Berlin are multilingual communicators
· Our premium hostesses in Berlin are highly experienced and multitaskers
· Berlin VIP hostesses take care of media representatives and high-ranking personalities of the public life
· Berlin models represent your brand in a special look at fairs, showrooms or catwalks
Event hostesses are an asset at any customer by taking care of all tasks behind the scenes.
For more than 40 years we've put a custom-fit and style-conscious care into your exhibitions and conventions in Berlin. That made us one of Europe's oldest companies for classic personnel management performance. Our customers expect a boost in their customer relationships, and we make sure to support them in their goal with our fair hostess Berlin connecting the photogenic charisma of a model, the foreign language eloquence and the gastronomic competence.
Berlin is up and coming, especially for the youth. Meanwhile increasing more and more to the center of the Show-biz Berlin lays out regularly the red carpet with galas and shows, like Fashion Week, Bambi Award, Berlinale and the ECHO Award, at which more and more international personalities from broadcast and television, cinema and music make an appearance.
The Capital Berlin is the perfect platform for international exhibitions and events.
World-wide, the Fair-Berlin ranks among the most high-selling exhibition centers, established for decades with the international radio and television exhibition IFA, international aerospace exhibition ILA, ITB international tourism stock exchange Berlin and the "Grüne Woche" IGW. Three event locations belong to the Fair Berlin: the former Berlin Expo Center with 26 halls and 170.000m2, the in 2014 opened City Cube Berlin for congresses and the BerlinExpo Center Airport next to the Berlin Brandenburg Airport with 20.000m2 hall-area and 129.000m2 outdoor area.
The listing of the internatioanla trade shows is huge and in the middle of them all our fair hostess Berlin serves to reinforce the image of both, the exhibitor and his brands : Bautec, Innotrans, PANORAMA, FRUIT LOGISTICA, PAD-BUILD, car – camping – caravan, VELOBerlin, WATER Berlin, Coil Winding Insulation & Electrical Manufacturing Exhibition, YOU Berlin,  Bread & Butter, CCExpo Critical Communications Expo®, Hippologica, BMT, Metall IT, Wine exhibition Berlin, Railway Forum, IHIF, Innotrans, conhIT, DGCH, CWIEME, Home and Garden Berlin, Bar Convent Berlin, Belektro, eMetrics Summit, CMS, Stage-Set-Scenary, Bread & Butter, High End on Tour, Autotage, Cosmetica, Motorworld Classics, Transporter Tage and Linuxtag. Berlin is organizing a lot of international congresses as well, such as KTQ-Forum, HAI (Anaesthesiology and Intensiv Therapy Congress), and German Congress for cancer.
Our fair hostess Berlin is multi-skilled and has a comprehensive understanding of what is required for a successful exhibition. Take the chance to contact us for your nonbinding offer!