Our fair hostess Paris is …
… eye catching, enthusiatic and a great communicator!
In 2013 France was the partner of the largest consumer goods fair in the world (AMBIENTE), held in Frankfurt. This cooperation, which is the result of strong involvement between European partners, is the evidence that progress can be achieved, especially if Germany and France work together. For German companies, Paris represents the most important fair site outside Germany, which explains the high demand for fair and model hostesses.
Our hostesses must have that international flair and charisma, and act in a competent way to meet the standards we have worked to since 1976. As a specialist in classic personnel management on a wide-European level, we make sure our fair hostess Paris effectively use these qualities to project an improved image of our customers at sales point.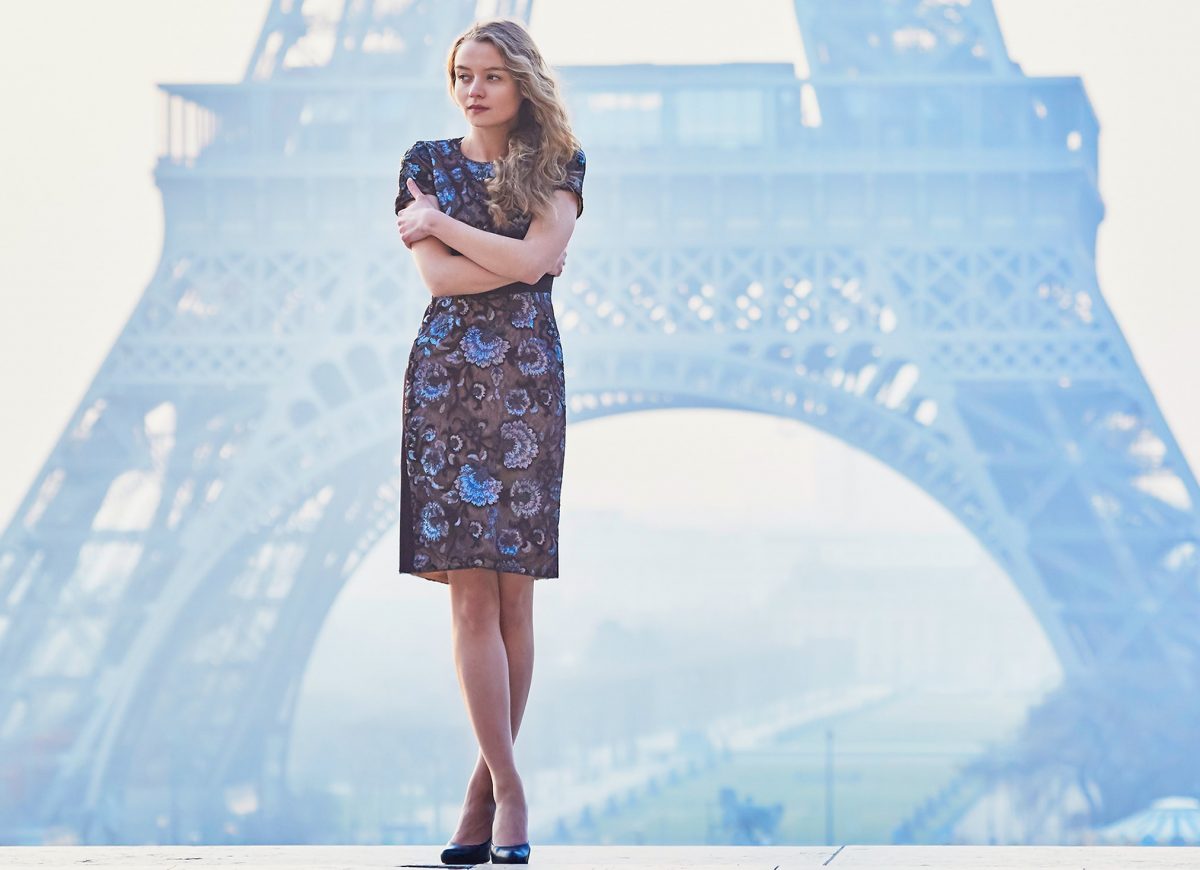 Your requirements for competence will be met by our fair hostess Paris,

and marketing is not only a strategy, but becomes an everyday practice.
⋅ Event and fair staff is much more than elegant, it brings all activities to life
⋅ Premium & VIP hostess is sophisticated for dealing as intermediarie between team and customers or high-level personalities
⋅ Our model hostesses have that unique touch to encourage visitors to engage with your staff
⋅ The language skills of our reception hostesses come from many years of studies and internships
Every year, 40 million tourists are enchanted by Paris, the city of love, its "savoir vivre", its extravagance and world history. It is the moment that every visitor in Paris wants to live: a view on the "City of Lights". Or a café in a beautiful square with music playing or a boat ride on the Seine listening to Edith Piaf. Eiffel Tower, Notre Dame, Arc de Triomphe, Champs-Elysee, Place de la Concorde, the Louvre or Montmartre – a must-see for anyone visiting Paris.
The Capital of France is the fascinating metropole and the european leading city of Haute Couture and Prêt-à-Porter. Our own Parisian models are strikingly dressed to suit the theme during the catwalks.
Paris is also the most important technology center of France with a world-wide reputation.
Annually, more than 1600 events take place around Paris, 420 of them national and international exhibitions. The themes are varied, from agriculture, antiquities, audiovisual media, wellness, automobile to tourism or living. Paris seduces everyone who is excited about news and therefore the need of a multifacetted fair hostess Paris is essential.
The area of Paris helds about 15 exhibition areas, two of them are the most important international fair-centers. Paris Expo Porte de Versailles maintains 8 halls and 2 amphitheatres in a limited surface area of  350 000 sq.m.. Paris Nord Villepinte, founded in 1982 manages 8 halls, 240.000m2 exhibition area and 24.000m2 outdoor space. The biggest advantage of Villepinte is its vicinity to Paris-Charles de Gaulle Airport.
The Exhibition Center Parc D'Expositions Porte of Versaille was founded in 1923 and is property of the City of Paris. Responsible for the management is the ViParis Group, a subsidiary of the Chamber of Commerce and Industry of Paris. The Salon de l'Automobile was the first international trade fair that was held in Paris in 1962. Nowadays the fair takes place on a rotating basis with Frankfurt (IAA). The other philopatric exhibitions Salon du Cheval, Salon Nautique and Salon du Livre are still crowd puller. Since 2013 the exhibition center has been the subject for mayor restructuring and modernisation.
Parisian fair models give your products and brand that unique touch and are dressed to suit the theme of the event.
Meanwhile Paris being the 4th largest exhibition center world wide invites for international lead-fairs like BATIMAT, Equip'Auto, Foire de Paris, Equip'Hotel, SITEP, INTERMAT, Emballage, MIDEST, SIAL, SITL, Maison & Objet, MILIPOL, Salon Mondial Automobiles, Salon Mondiale du Tourisme, Eurosatory, FIE Europe, Equip'BAIE, Salon du Tourisme, enova, Interclima, Expo Protection, MetalExpo, EuroCoat, Expobois, Industrie Paris, Premier Vision Accessoires, Salon Agriculture, to name just a few. We are proud of calling up our fair hostess Paris to this global development.
We want to be a part of your marketing strategy with a first high quality offer for fair hostesses Paris.