…theoretical thinking and methodical behaviour of our fair hostess Frankfurt can only crown your event to success!
"Made by Messe Frankfurt" stands for quality, particularly in the consumer products sector. It takes pride in its technologically equipped exhibition halls and Congress Center, and is known worldwide as an organiser of numerous trade fairs.
We have one thing in common with Frankfurt – the skills we developed throughout the years and the strengthening of our core competence through customer feedback and need. The first fair hostess Frankfurt that we sent to a fair on behalf of a client was the Frankfurt Book Fair, which took place in 1976. Through of this event, a deep bond with the Frankfurt Messe was established – a bond that continues to be strong.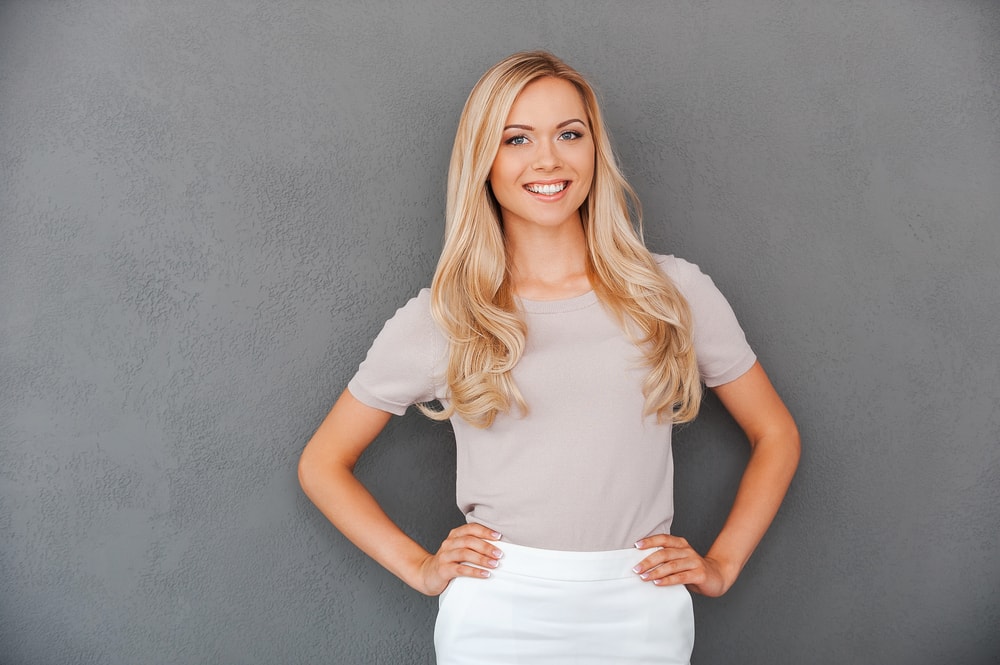 Our fair hostess Frankfurt connects positive emotions

..with your company and generates a susustinable image.
· Trade show hostesses are hard workers and deal well in stressful situations
· Thanks to the extreme flexibility of our hospitality staff never looses its positive personality
· Conference hostesses show incoming delegates to their seats, manage guest lists and hand out name badges
· Promotion hostesses are lively fulfilling all types of marketing and promotional campaigns creating the buzz needed
· Event hostesses act confidently during the evening events providing that little something extra
· Our foreign language hostesses are your multilingual players for your key customers
· Premium hostesses in Frankfurt inspire consumers and customers to value your products and brands
· VIP hostesses are our flagships having international experience
· Our fair models focus on creating truly memorable and unique visits for your customers
Frankfurt is not only an international city for the stock exchange system, but can also proudly look back at its very long and successful exhibition history. Looking at the exhibition space, Frankfurt is the second largest fair site worldwide, preceded only by Hannover. Due to a coordinated infrastructure the exhibition grounds can be reached quickly by air, road or public transport. Messe Frankfurt's exhibition grounds are situated near Frankfurt Central Station in the city centre. They have ten halls and various other facilities on a total of 366,637 square metres of exhibition space. The outdoor exhibition area is measuring over 96,000 square metres. At its gates you can choose between four different entrances, due to the successful "short-track trade fair" concept. City Entrance with the underground and tram connection or Torhaus Entrance with suburban train connection. Or the Galleria Entrance via shuttle bus or taxi and the Portalhaus Entrance. All the entrances and halls are linked through the "Via Mobile" moving walkway system.
Model hostesses showcase your products in a upbeat manner to spark the interest.
In more than 160 countries, the Fair Frankfurt organizes with 30 subsidiary companies international special events and additionally retails two congress-centers locally. The strong brands of Frankfurt's flagship fairs are unrivalled and successful both at the Frankfurt venue and at trade fair venues all over the world. They offer international marketing platforms for consumer goods, textiles, technology and design as well as automotive technology.
Due to her passion our fair hostess Frankfurt works with you on site and delivers your fair message effectively.
We have supplied our hostesses at all well-known fairs and events in Frankfort. The following exhibitions just show a small part of Frankfurt's fair portfolio: Ambiente, Beautyworld, Christmasworld, Creativeworld, Ecostyle, Frankfurter Buchmesse (Book Fair Francfurt), InServeFM, Meorga, Vasporfair, Hair and Beauty, Outdoor China, Paperworld, Tendence, IMEX, EN+Eff, marathon mall, FIE Food Ingredients, Zellcheming, Automechanika, ISC, eat & lifestyle, Viscom, Euro-ID, Optatec, Prolight + Sound, Cleanzone, ferment, World of Trading WOT, M-Days, E-Mail Expo, EWEA, EUHEF, QS World MBA Tour, CPhl Worldwide, Showtech, IFFA, Intersec, formnext, ISH, Light + Building, RoMe, Texcare, Heimtextil, GREENshowroom, Ethical Fashion Show, Interstoff, Techtextil and Texprocesss. The international world of fairs is inconceivable without Frankfurt. Furthermore, Frankfurt hosts world-wide prestigious guest-exhibitions, just like the international automobile exhibition, IAA, the book-fair, Achema and Airtec.
Our fair hostess Frankfurt supports your business to business event generating a sustainable image.
The neighbouring cities of Mainz (Rheingoldhalle) and Wiesbaden (Rhein Main Hall) complete the portfolio of the region between Main and Rhine. They organize mainly prestigious scientific congresses and conferences, particularly in the medical field. Some examples: DGIM Internist Congress, ISS, HK, Neocom, AGA, Interbiologica, DGZI, RMH, DGU, VDP, craft beer, DGSM, DGVM, DGMKG, DGUV, dbl, Biomatics, WVHF, ADKA and ENT Congress. The Casino Wiesbaden, one of the oldest casinos in Germany, is the annual stage for the world's top international equestrian sporting events.
To have the whole world as a guest is not an everyday affair. You should seize the opportunity and share your company's philosophy in Frankfurt with the help of our fair hostess Frankfurt. We would be happy to hear from you!