Our fair hostess Basel combines …
… a high-value appearance and undeniable charm to adressing your customers professionally.
Tourism still is one of the most important industries of Switzerland. Benifical its central location in Europe and its strong economy. Switzerland embodies the Haute Couture for when it comes to the services sector, hotels and guest comfort. Achieving this level requires a disciplined attitude, because service is not just a concept, not just a job, but a way of thinking.
For 40 years we have been working with this attitude and projected it onto our exhibition and booth staff for events in Basel, Zurich, Bern, Geneva and Lausanne. Professional real-time communication, especially at trade shows, is a key part of any strategy for the success of companies and their brands. It goes without saying that our hostesses in Switzerland possess the attractive appearance of a model, the foreign-language fluency of a convention hostess and the gastronomic skills.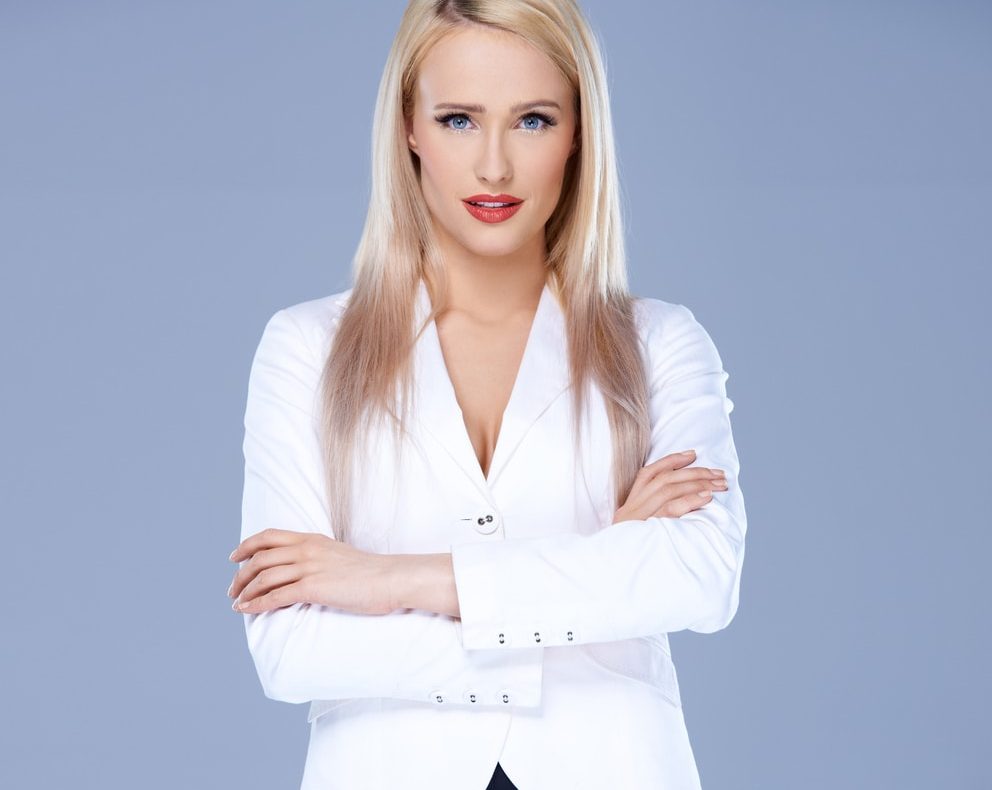 Our perfectly presented fair hostess Basel guarantees the success

… of your trade sho presence in Switzerland.
· Interpret GmbH hospitality hostesses are the first "business card"
· Our service hostesses are friendly, approachable and straightforward
· Swiss congress hostesses have high standards in their operation fields
· Event hostesses attending your evening events are elegant and welcoming
· Our foreign language hostesses interact with you and your customers in your chosen language
· Premium hostesses enjoy our 100% trust because of their long customer service experience
·  VIP hostesses are used to interacting with political, cultural and showbiz personalities
· Swiss conference hostesses are particularly experienced in lead management
· Our Swiss models present with enthusiasm your business with the aim to intrigue your audience
Our active promotional hostesses attract attention to support your product marketing.
The Fair Basel is the biggest and most important exhibition location in Switzerland and one most important in Europe.  The MCH Group AG Basel, is a merger of the former exhibition companies in Basel (1916) and Zurich (1945). Since 2010 the MCH Group AG is a global company with subsidiaries and participations. MCH Messe Switzerland AG,  Design Miami II LLC, Rufener Events Ltd ., Winkler Multi Media Events AG are members of the global group. 
Basel and Geneva model hostesses wow as a crowd puller with their professional appearance.
MCH Group has too the majority shareholding in Beaulieu Exploitation SA. Lausanne. Both own exhibition centres offer an exhibition space of a total of 195.000 m². Basel offers 162.000m² space from which 83.000m² are suitable for multi stand constructions. Fair Zurich manages about 30 000 m² surface, distributed in a compact fair building of nine halls.
Geneva is the most prestigious city of Switzerland. The world's best-known exhibition for the automobile industry: "Automobilsalon Geneva" or "Salon international de l'auto de Genève" or "Salone internazionale dell'auto di Ginevra" is organised annually with a huge success. Geneva has an area of 106 000m2 and is well connected by motorways to the rest of Switzerland as well as France, Italy and Germany. Another location suitable for business events is the Palexpo Villa Sarasin, built in 1833 in Florentine style with a lovingly restored manor house and magnificent salons.
Our fair hostess Basel sets the tone accordingly when dealing with your visitors.
The most prestigious trade fairs at international level in Switzerland are the Ornaris, Vespa, Zwist.Fair, IGEHO, MEFA, BASELWORLD, swissbau, ILMAC, DIDACTA, PRODEX, SWISSTECH, Pack & Move, Automobilsalon, photo basel, Swiss Office, Auto Basel, Auto Zürich Car Show, Ineltec, Recycling-Technik, FESPO, Swiss-Custom, Swiss-Moto, schoolexpo, CE-Expo, Empack, designmesse.ch, Bauen und Modernisieren, Züspa, High End Swiss, EXPOVINA, Sicherheit, SIHH, Genfer Autosalon (Geneva International Motor Show), Salon du Livre (Book Fair), Finished Products Europe, Vitafoods, EBACE, EPHJ-EPMT-SMT, SINDEX, Salon Nautique du Léman, Utilexpo and Swiss-Moto.
Our fair hostess Basel reflects the great diversity of your company during your events. You too will be wowed with our service expertise! Contact us so we can enhance your fair experience.